Archive for the 'games' Category
The WFRP4 fan community has been in an uproar lately over a recent reprinting of a beloved NPC.
Clearly based on Agatha Christie's fictional detective Hercule Poirot, the Bretonnian Gnome Alphonse Hercules de Gascoigne appeared in Carl Sargent's adventure "With a Little Help from my Friends," which was published in White Dwarf 105 (September 1988).
While he is not the only Gnome NPC to appear in a WFRP adventure, he is by far the best-loved. So when he appeared as a Halfling in that adventure's 4th edition update in The Horned Rat Companion, there was a storm of protest from Gnome fans. The hashtag #SaveAlphonse was used in passionate appeals on Twitter and elsewhere.
While the effect of these appeals remains to be seen, I asked Andy Law, the creator of the Gnome rules from Rough Nights and Hard Days, to give us his version of the great Gnome detective. Here it is, along with some notes from Andy explaining his reasoning behind some key decisions.
Like everything WFRP on this blog, what follows is in no way official and should be considered a fan work. No challenge is intended to copyrights or trademarks held by Games Workshop, Cubicle 7, or anyone else.
Alphonse Hercules de Gascoigne
Background
A background for Alphonse is given in The Horned Rat Companion (p. 93), but here are a few extra details:
Originally born in the burrows of Cardinselles in the Massif Orcal to the Skues Clan, Alphonse has not used his given-name of 'Albros' since he left home at the tender age of 26. Cardinselles was sacked by Beastmen in 2463IC, so Alphonse has never had the heart to return to the shadowy halls of his birth. He has one surviving sister who lives in Montluc, Quenelles. He occasionally sends goods and coin her way.
Albros Skues – Detective – Silver 5
| | | | | | | | | | | | |
| --- | --- | --- | --- | --- | --- | --- | --- | --- | --- | --- | --- |
| M | WS | BS | S | T | I | Ag | Dex | Int | WP | Fel | W |
| 3 | 54 | 42 | 37 | 32 | 76 | 68 | 62 | 77 | 71 | 67 | 13 |
Skills: Athletics 73, Bribery 87, Charm 102, Climb 72, Cool 106, Consume Alcohol 42, Dodge 98, Drive 73, Endurance 52, Entertain (Act 72, Jest 70), Evaluate 92, Gamble 87, Gossip 102, Haggle 77, Intuition 111, Language (Bretonnian – 102, Classical 87, Ghassily – Native, Guilder 82, Mootish 92, Reikspiel 92, Thieves' Tongue 87, Wastelander 80), Leadership 77, Lore (Bretonnia 92, Empire 87, Engineer 87, Heraldry 82, History 87, Metallurgy 82, Law 82, Wasteland 82), Melee (Basic 59, Brawling 64), Navigation 82, Perception 116, Pick Lock 82, Ranged (Blackpowder 52, Engineering 47), Secret Signs (Thief) 97, Sleight of Hand 106, Stealth (Rural 78, Urban 103), Track 96, Trade (Engineer) 87
Talents: Acute Sense (Hearing, Sight, Smell 2, Taste 3), Alley Cat 2, Artistic, Beneath Notice 2, Blather 3, Break and Enter 2, Carouser, Craftsman (Engineer), Etiquette (Criminals 2, Guilder, Nobles 2, Scholars, Servants 3), Fast Hands 3, Flee!, Gregarious, Lip Reading, Mimic, Night Vision, Read/Write, Savvy, Sixth Sense 2, Shadow 3, Sharp, Speedreader, Suave, Tenacious, Tinker, Tower of Memories
Traits: Armour (Leathers) 1, Size (Small), Weapon (Dagger) +5
Trappings: 3 doses of Black Lotus, Engineering Gizmos (GM's choice), Journal, Lockpicks, Magnifying Glass, Playing Cards (Marked), Quill and Ink, Ring of Belstaff, Ring of Subduction (tHRC, p93), Spyglass
Career Path: Prowler, Thief, Student Engineer, Engineer, Informer, Sleuth, Investigator, Master Investigator, Spy, Detective
The Ring of Belstaff
Created by the Bretonnian Wizard Marie-Celestine de Belstaff in thanks for some service (which Alphonse absolutely refuses to discuss), this ring gathers the wind of Chamon around its wearer, creating a field of dense energy that gives protection equal to 2 APs on all locations.
This protection is only effective if the ring's wearer avoids metal armour, because a significant amount of metal in contact with the field interferes with the flow of Chamon.
Notes
Rather than go with Watchman to match Hercule Poirot (whose backstory made him a former Belgian policeman), I went with Thief to match the character presented in With A Little Help From My Friends. I also put him through some Engineer to match his 1E description, and some Spy to match the 1E career. It suggests he's had quite the life! I mentioned the little sister in Montluc as a light reference to Poirot, whose younger sister is mentioned in passing.
---
Thanks, Andy!
If you don't already know about it, you should check out Andy's Lawhammer blog for more WFRP goodness.
Also, I gave a brief history of Gnomes in WFRP (before 4th edition was published) in this post from a while ago…
…and another blogger makes some interesting observations here.
Rookery Publications
Andy and I are two-fifths of Rookery Publications, a new indie TTRPG studio producing system-agnostic adventures and supplements designed to be usable with any game and setting. You can find out more about the Rookery here:
Facebook: https://www.facebook.com/RookeryPublications
Twitter: @RookeryP
Discord: https://discord.gg/awjDfSpH
Yes, I missed it by a day, but I have an excuse.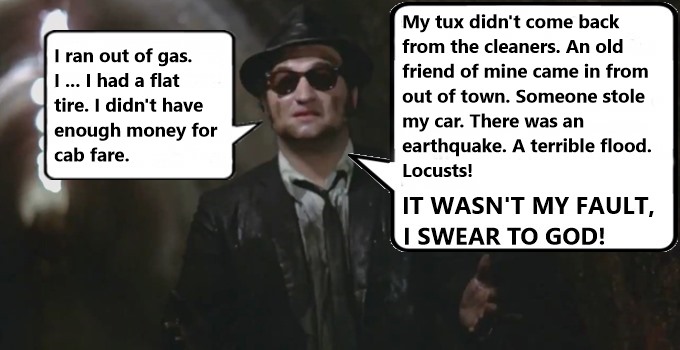 Well, none of those, but still. It's the holidays, it's 2020, I've had a lot on – and most important of all, I only just saw this, like, five minutes ago. So there.
Anyway, I'm sure there are player characters everywhere who would love a little toy like this:
It's a gun made for Francesco Morozini, Duke of Venice (1619-1694). You pull the silk bookmark to shoot while the book is closed.
It's clearly a flintlock, and it looks to be a good enough size to count as a standard pistol in most rulesets. The barrel is on the short side so it won't be terribly accurate over longer ranges, but within a few feet it should be just fine. And that, after all, is why it's hidden in a book: so you can get close without arousing suspicion.
More Like This
Hidden Weapons: Pay attention, 007!
Multi-Barrel Weapons: What's better than a gun? Lots of guns.
Combi-Weapons: Now you can bring a knife to a gunfight.
Categories:

games, Uncategorized, WFRP
Black powder fantasy, dwarfs, Early guns, exotic weapon, fantasy guns, firearms, Flintlock, games, guns, GURPS, hammer gun, hidden gun, Monday gun day, nuln, pistol, pistolier, rpg, rpgs, sword gun, warhammer, WFRP
In Warhammer's earliest days, it was intended that the forces of Law and Chaos should co-exist, opposing each other in a never-ending war.
As Michael Moorcock had already discovered, though, the gods of Chaos are a lot more interesting than their lawful counterparts. The only trace of the gods of Law are a couple of miniatures and a few mentions in early Citadel publications and the first edition WFRP rulebook. For the last 30 years or more, the gods of the Old World have been the main opposition to the Ruinous Powers of Chaos.
To my knowledge, only three gods of Law were ever created for Warhammer, and all are described in the first edition WFRP rulebook.
Alluminas was the first, created by Rick Priestley in his draft of the WFRP rules that was waiting for me at the Games Workshop Design Studio in 1986. It (for gender pronouns seem unfitting) took the form of a cold and unchanging light, exemplifying a very static kind of order that is demonstrated by the fact that anyone struck by the light is paralyzed.
Arianka first appeared in the Third Citadel Compendium in 1985. Popular writers John Wagner and Alan Grant were hired to create a Warhammer-themed comic, and the result was the short-lived The Quest of Kaleb Daark. It was not clear what Arianka stood for, but she took the form of a beautiful young woman lying in a glass coffin in the city of Praag, awaiting the lost crystal keys that can free her. Like Kaleb Daark and his Chaotic patron Malal, Wagner and Grant retained rights to the character of Arianka, and all three were quietly dropped from Warhammer canon as Games Workshop set about establishing total ownership of their intellectual properties. Her brief mention in the first edition WFRP rulebook was her only appearance in the lore.
Solkan was my creation. As I worked on the "Religion and Belief" chapter of WFRP 1, I decided that the existing gods of law were too abstract – too "waffy," to use the Studio slang term – to be of very much use in the game. Shamelessly stealing the name and image of Robert E. Howard's Puritan adventurer Solomon Kane, I created a patron for witch hunters and all others who sought to take the fight to Chaos. As Warhammer lore developed over the next few years, though, Sigmar took over the role of witch-hunter god, and Solkan was effectively made redundant. I had some plans to introduce a secretive cult of Solkan in the White Dwarf Marienburg series, whose members were even more fanatical and frightening than the witch hunters of Sigmar, but that never came to pass.
By the time I left Games Workshop in October 1990, all three of these deities were effectively stricken from canon. I have never heard of any other gods of Law being mentioned in Games Workshop publications since then, but there are several fan-written interpretations online.
So why am I posting about the gods of Law after all this time? Am I going to create a whole lot of new, unofficial deities for a game that already has plenty? No. I was prompted to write this post by a couple of requests to cover these two miniatures – "Demons of Law" (the "Daemon" spelling had not yet been adopted) released in the C34 Demons and Elementals range in 1985.
To be honest, I've never been fond of these miniatures. They are nothing more or less than Christian angels from Medieval European religious art, and come from a time before even the three failed gods of Law had been thought of. They certainly have nothing to do with the Warhammer mythos as it developed.
With that said, here are some stats for WFRP 4. It's hard to come up with a patron deity for these two from the Old World pantheon, though they might be least out of place in the service of the Lady of the Lake, the goddess of Bretonnia. But that's just a thought.
As always, what follows is completely unofficial and should be regarded as a fan work. No challenge is intended to copyrights or trademarks held by Games Workshop, Cubicle 7, or anyone else.
---
| | | | | | | | | | | | |
| --- | --- | --- | --- | --- | --- | --- | --- | --- | --- | --- | --- |
| M | WS | BS | S | T | I | Ag | Dex | Int | WP | Fel | W |
| 5 | 95 | 90 | 120 | 100 | 100 | 110 | 50 | 100 | 100 | 100 | 42 |
Traits: Blessed (God of Law), Distracting (Beauty), Divine 7+ (see below), Flight 100, Hatred (Chaos), Immunity to Psychology, Invoke (Gods of Law), Magic Resistance 4, Miracles (Gods of Law), Night Vision, Terror 2, Weapon +12, Zone of Law (see below)
New Traits
Divine (Target)
The creature's essence is divine power, which sustains it completely. It does not require food, water, air, rest, or anything else that a living creature might need.
All its attacks are Magical. Roll 1d10 after any blow is received: if the creature rolls the Target number or higher, the blow is ignored even if it is a critical. Should the creature be reduced to 0 Wounds, its essence returns to the realm of Law immediately, removing it from play.
Aura of Law
The creature is wreathed in an aura of life and fertility which extends in a radius of 12 yards. No creature with the Corrupted Trait may enter this zone, and any creature with the Mutation Trait must make a Hard (-20) Willpower Test each round while within the zone, gaining one Fatigued Condition for each failure.
In addition, all spells and magical effects powered by Dhar or Shyish suffer a -30 penalty within the zone.
---
More Like This
Zoats: From Warhammer to 40K (and back again)
The Ambull: From 40K to WFRP (again)
Viydagg: A Forgotten WFRP Monster
Mardagg: A Forgotten WFRP Monster
Mabrothrax: A Forgotten WFRP Monster
Jabberwock: A Forgotten WFRP Monster
Devil Eel: A New Monster for WFRP4
Gargoyle: A Forgotten WFRP Monster
The Toad Dragon: An Old Citadel Miniature Described for WFRP4
The Spectral Claw: An Old Citadel Miniature Described for WFRP4
The Mud Elemental: Two Old Monsters Combined for WFRP4
Ngaaranh Spawn of Chaos: A Very Old Citadel Miniature for WFRP4
Leaping Slomm Two-Face, Another Old Citadel Miniature
Zygor Snake-Arms, Another Old Citadel Miniature
Independent Daemons for WFRP 4th Edition
Chaos Snakemen – A Forgotten Warhammer Race
Menfish – Another Lost Warhammer Race